What body parts can you stretch?
You need to Strech before numerous activities and utilizing body parts. The areas critical for mobility and strech are in your lower extremities: your calves, your hamstrings, your hip flexors in the pelvis and quadriceps in the front of the thigh. Stretching your shoulders, neck, and lower back is also beneficial.
What is the best stretch for your body?
Hamstring Stretch

Arm & Wrist Stretch

Child's Pose

Side Stretch

Seated Spinal Twist

Butterfly

Hip Flexor Lunge

Side Lunge Stretch
Different Techniques for Stretch & Different Massage Therapy Circumstances
You may be seeking out massage treatment to relieve muscle pain or tension, or just to relax and unload some stress. However, you do not want to mistakenly pursue the wrong course of treatment. Equally important, patients often seek out medical therapy for a specific injury or pain. Naturally, in a medical setting, you will experience more targeted techniques, such as Myofascial Release or Trigger Point Therapy. In addition, the therapist will approach the treatment with your specific needs in mind, resulting in more individualized treatment. If you have a specific pain or dysfunction that you wish to address, then you should consider seeking out medical help, rather than spa treatment.
During a spa visit, you'll likely receive more basic therapy that is focused on relaxation.  Although spa therapists have been trained in the  general art of massage, they may not have the same level of expertise as a physical therapist. Our therapists have received additional training in the form of continuing education courses and certifications, which allow them to provide advanced care and treatment styles.
What can you stretch everyday?
While the recommendation is stretching your shoulders, hip flexors and hamstrings first, as these three areas of the body are key to a great posture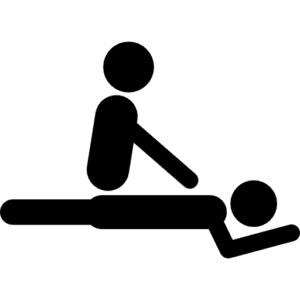 If we ask our clients why they have really come for a massage, what we find is that there are really just six reasons. We do this, not by asking what their physical problems are, but by asking them what outcome they would like from the treatment? What would they like...
Location
3800 Watt Ave Ste #120, Sacramento, CA
Open Hours
Mon, Wed, & Thurs: 8am – 5pm
Friday: 7:30am – 11am
Sat, Sun, & Tues: CLOSED